Rexroth A6VM/AA6VM Hydraulic Pump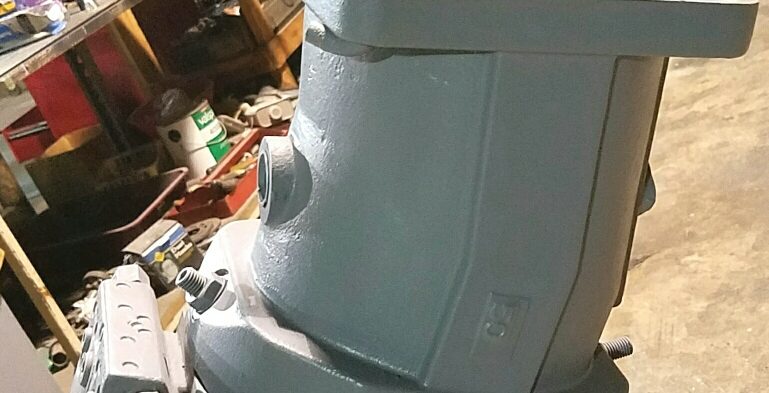 Rexroth A6VM/AA6VM Hydraulic Pump
April 14, 2022
Comments Off

on Rexroth A6VM/AA6VM Hydraulic Pump
Pressure Valves – Flushing and Boosting
This valve is made to take out heat from out and around the circuit (closed) so there is only the lowest amount of charge pressure is existing. If pressure is not right then there will be flushing of the case. Take out the warm pressure fluid from the low pressure side that is in the motor case. Next it goes into the reservoir and leakage fluid. When the pressure fluid that is taken out of the circuit (closed) by this means, will need to have replaced with oil that is cooler and goes back in thru the charge pump.
When you have an open circuit, the pressure valve is made to flush the case that is out of the return line. Put the valve on the variable displacement motor or joined by the servo unit. You will also have to see about size and what kind of control you have.
Sizes 28-200 orifices that have flow rates of 1.3-2.6 gpm. If the flow on your unit is not a standard rate, make sure you tell them that when you place orders.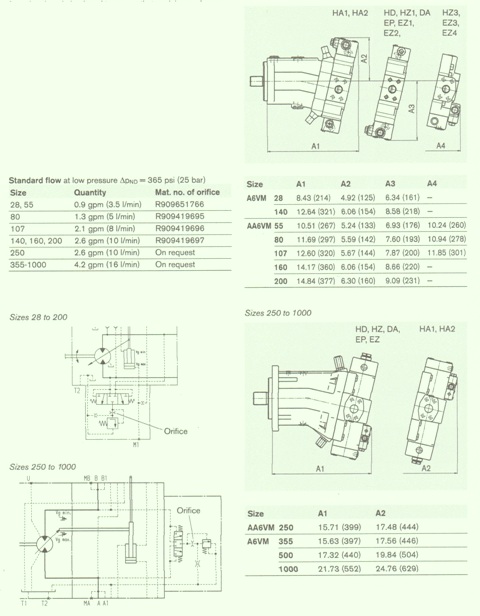 Call for more details at 800-361-0068
sakes@htsrepair.com