Series 32 & 26 GPM Pumps
April 28, 2021
Comments Off

on Series 32 & 26 GPM Pumps
Part numbers
26 GPM Pump w/valve & lever = P/N A153949 26 GPM Pump w/valve & no lever = P/N A153933 26 GPM Pump only No valve or lever P/N A153927
32 GPM Pump w/valve & lever = P/N A153952 32 GPM Pump w/ valve & no lever = P/N A153945 32 GPM Pump only No valve or lever = P/N A153942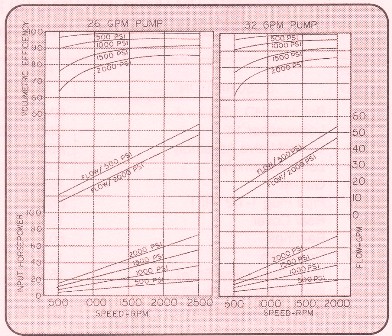 The performance data shows that the SAE 10 oil at 100 degrees F Tested at 130 degrees F, with 1 1/2″ suction port the back cover was used.
If you need ask questions about this type of pump, let us know.
We also can repair and supply you with a new pump if you need this type of service.
Call us at 800-361-0068 or email us at sales@hydrostatic-transmission.com