Function of a Rod Wiper That Helps Cylinders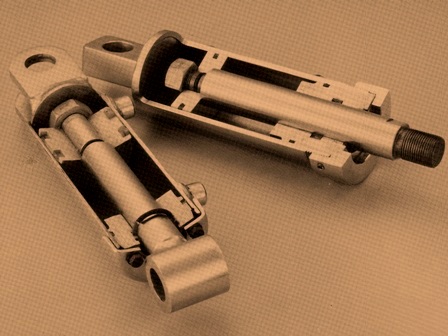 Function of a Rod Wiper That Helps Cylinders
April 29, 2021
Comments Off

on Function of a Rod Wiper That Helps Cylinders
The rod wiper keep the cylinder clean. And there are different kinds depending on the use of it and it surroundings. The outside lip takes off dirt and debris from the rod. They are meant to and designed to work in heavy duty applications.
There are the RWK, RWD, RWH and RWHN. Some of these have double lip to work with rubber applications and in U Cup seals. Some other seal types are the vee packing, T Seals, WV packing and Custom seals. The rod wipers are ideal for high pressure jobs, to cut down on the wear and tear of the seal. These seal are meant to prevent leakage in high pressure hydraulic procedures.
The carbonized nittle on the rod wipers does well when it reaches temps of 300 degrees at a constant rate.
These tables will show different rod sizes, grooves and different styles of rod wipers.
Let us know if you need help with this and we will be glad to assist you.
Call 800-361-0068
Email us at sales@hydrostatic-transmission.com