Denison P1V07 Variable Volume Pump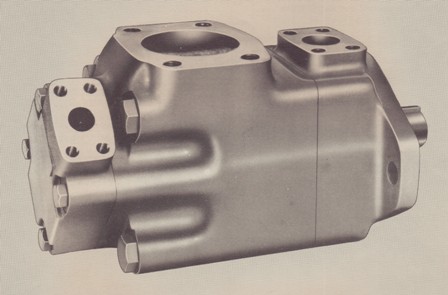 Denison P1V07 Variable Volume Pump
August 6, 2020
Comments Off

on Denison P1V07 Variable Volume Pump
The pumping performance that is made by the power that is put into motion is brought on by the shaft when it turns the rotating assy., piston and shoe assy. and various parts. When you want to change the amount of oil that gets pushed out, you do so by the piston strokes that is in the barrel and bearing assy. The piston strokes are modified by lifting up the hanger higher than center to increase the volume. To change the hanger position you need to do so by the different controls that are attached to the hanger end cap.

The diagram above shows different volume settings and pressures in the 700 series and 900 series.
Below is a chart that breaks down the meaning of the code for a particular unit.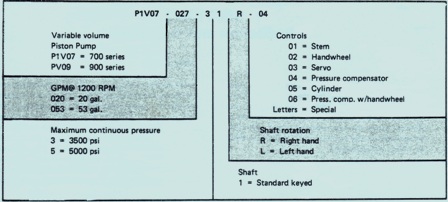 Below is a breakdown of the pump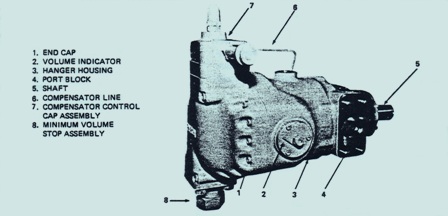 If we can assist you further with this, call us at 800-361-0068
sales@hydrostatic-transmisison.com