Vickers CVCS/CVI Valve Covers & Inserts – Poppet Area Ratios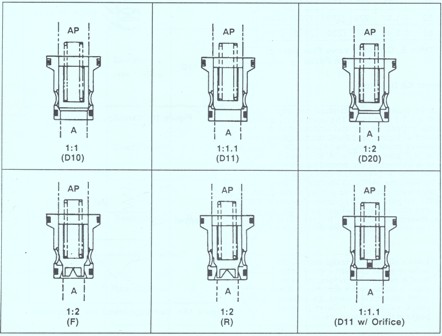 Vickers CVCS/CVI Valve Covers & Inserts – Poppet Area Ratios
January 28, 2020
Comments Off

on Vickers CVCS/CVI Valve Covers & Inserts – Poppet Area Ratios
Vickers CVCS/CVI Valve Covers & Inserts – Poppet Area Ratios
You can get the ratio by comparing are at the bottom of the poppet. This is an example,
If the top of the poppet is double the size of the bottom, then it is a ratio of 1:2.  You have around three
different ratios; 1:1, 1:2 and 1:1.1. The chart below explains more.
And if you still need assistance, call us at 800-361-0068
sales@hydrostatic-transmission.com