Sundstrand Sauer Danfoss Series 20 Ball Guides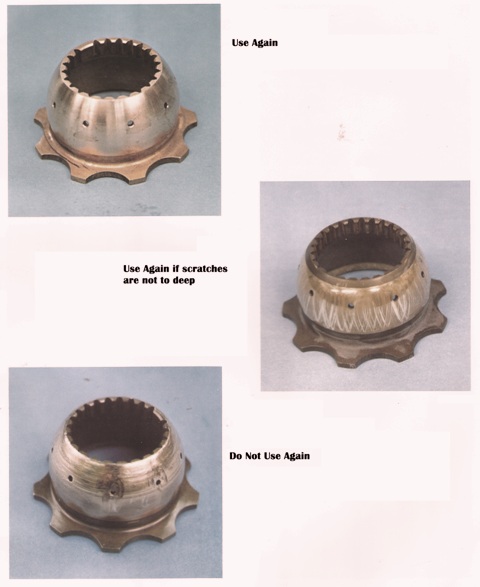 Sundstrand Sauer Danfoss Series 20 Ball Guides
July 18, 2017
Comments Off

on Sundstrand Sauer Danfoss Series 20 Ball Guides
Sundstrand Sauer Danfoss Series 20 Ball Guides
The top ball guide is usable again. There are no marks,grooves and it is smooth. It is also has no contaminated burrs on it either.
The ball guide in the middle has scoring. It means that has been thru some very abrasive contaminates within it the part itself. Also, it could have been thru some very high temperatures. If you can feel the marks, it is time to replace it.
The ball guide at the bottom, is worn down pretty good. When the lubricant holes are worn down, there was not sufficient enough lubrication or there were contamination in the hydraulic fluid.
If you need further questions answered, please let us know
800-361-0068
sales@hydrostatic-transmissison.com