Sundstrand Sauer Danfoss Series 20 – When to Replace Retainer Ring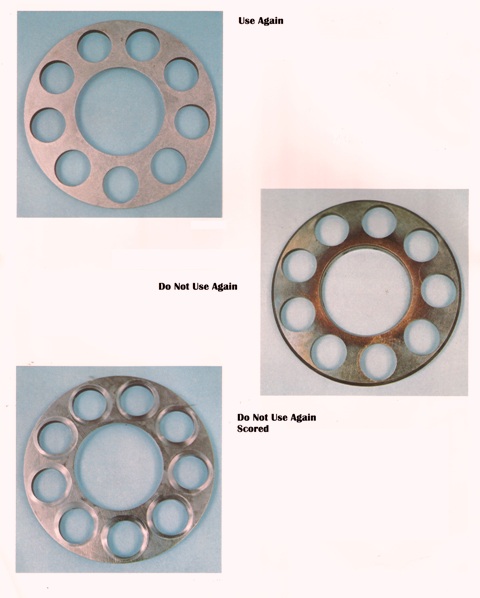 Sundstrand Sauer Danfoss Series 20 – When to Replace Retainer Ring
July 14, 2017
Comments Off

on Sundstrand Sauer Danfoss Series 20 – When to Replace Retainer Ring
Sundstrand Sauer Danfoss Series 20 – When to Replace Retainer Ring
The retainer ring at the top of the page does not have any marks, burrs or scratches on the retainer ring. This is what it should like.
The ring in the middle is severely discolored. When it looks like this, it usually means it was used at very high temperatures. When you use it like this the ring can fracture. And your unit will fail to do the job at hand.
The ring at the bottom of the page is what they call scored. It shows a pattern of wear on the ring. To get such a pattern, it would have to have contamination in the hydraulic fluid. And it can get scored also by the inner I.D. of the retainer ring where it is in contact with the ball guide.
Take your finger and feel with your fingernail, if you can feel the scoring then it needs to be replaced.
Not using good parts leads to failure with unit.
At this point it is time to replace it or take it in for repairs.
If you have further questions about this topic, please call us at
800-361-0068
sales@hydrostatic-transmission.com