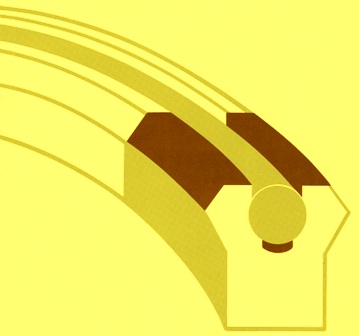 Loaded Lip U Cup Seal
August 28, 2020
Comments Off

on Loaded Lip U Cup Seal
This type of seal can be used in two different ways, a rod seal or a piston seal. The seal is also known as a multipurpose seal.
There are three styles of these lip seals: standard, deep base and b style. And there are different elastomers to give you special needs for the job at hand.
Standard format is used within a cross section in that the height of the u cup is the same as the cross section.
Deep base is the same as the standard except for the height, this seal is taller.
The B seal has a back beveled lip and is the same height as the deep base but it acts with a bit more lip interference, making it seal better. It is used more in high pressure applications. And this seal is more rugged and can handle heavy duty situations.
These seals can made to adapt to the equipment for a precise sealant and will last longer than some of the other ones.
Call today for questions or help with ordering these seals.
Call 800-361-0068 or email us at sales@hydrostatic-transmission.com