Sundstrand Sauer Danfoss Series 15 Acceleration Valve Purpose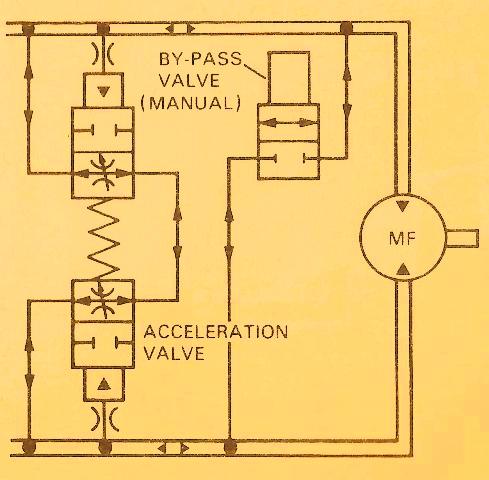 Sundstrand Sauer Danfoss Series 15 Acceleration Valve Purpose
July 16, 2018
Comments Off

on Sundstrand Sauer Danfoss Series 15 Acceleration Valve Purpose
Sundstrand Sauer Danfoss Series 15 Acceleration Valve
***(This is not available for "U" Types)
There are many features of a closed loop system, this one is its quick response to control input signals and it may not be as necessary as some.
Acceleration control valves can be implemented to give better response rates. They have spring loaded spools that by pass some the pump flow around the fixed motor so the highest impact of flow doesn't get near the motor right away, even thou a signal has been given (control stroked rapidly). Most of the valves close at a moments notice by a programed code that tells the rate as the system pressure goes up by giving a safe response rate.
If further information is needed for this topic, please let us know.
800-361-0068
sales@hydrostatic-transmission.com