Rexroth Head & Cap Mounting Flange and Double Rod Cylinders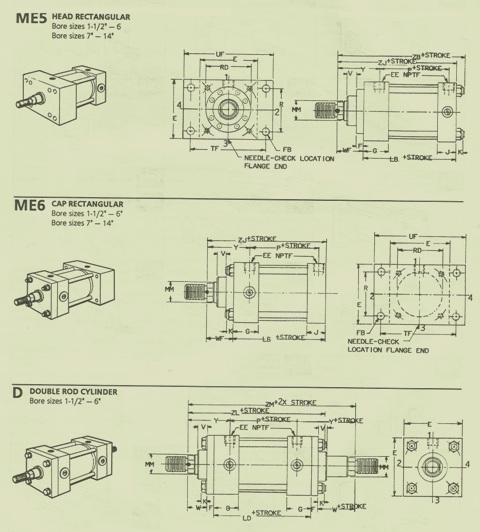 Rexroth Head & Cap Mounting Flange and Double Rod Cylinders
January 4, 2018
Comments Off

on Rexroth Head & Cap Mounting Flange and Double Rod Cylinders
Rexroth Head & Cap Mounting Flange and Double Rod Cylinders
These are some of the strongest mounting flanges there are.
The head mounting is good for tension.
The cap mounting is best for any thrust procedures.
When double rod cylinders are not the same, make sure you know which rod goes for each mounting specs for different jobs. Note: if a bore size is let's say 5 inches and it is a square mount, it should be that on both ends.
Double rod cylinders come in fixed non adjustable cushion on blot ends.
The head and cap flange cylinders come with fixed non adjustable cushion on the rod end and with exact a just cushion on the cap end.
Here are some charts and diagrams to help you with the mounting flanges.
If you have further questions, call 800-361-0068
sales@hydrostatic-transmission.com