The Basics of Bearing Operations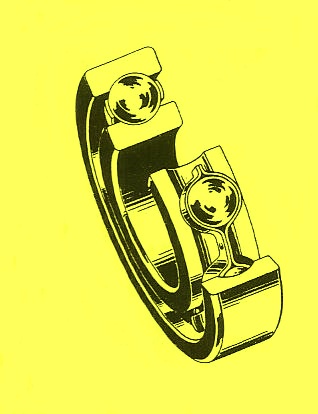 The Basics of Bearing Operations
October 27, 2017
Comments Off

on The Basics of Bearing Operations
he Foundation of Bearing Operation
Friction is developed when two surfaces roll or slide over one another. Also it has characteristics that are not good for the bearing, such as resistance to movement, makes heat, revs up the horsepower status. There are two ways to reduce friction;
The first is to lubricate in between moving components. This will give the parts a smooth surface in which to roll or slide on, by taking the pressure off.
The second way is to lower friction is to lubricate the bearing itself, they too can take the load off the operation.
Bearings control the the motion parts they are supporting. So in that way, bearings can reduce or all together get rid of vibration. By restricting the motion of a shaft, bearing produce smoother and better shaft operation. This makes the whole transmission itself run more efficiently by controlling horsepower and with the work point with the least amount of power loss.
Let us know if you need more info on this topic. Leave us a comment or question, we will get back with you.
Call 800-361-0068
hydrostaticpumprepair.com