John Deere Crawler 755B – Assembly of Track Roller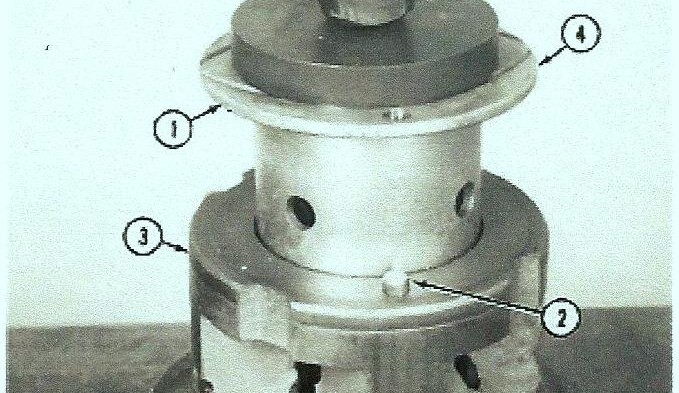 John Deere Crawler 755B – Assembly of Track Roller
February 1, 2016
Comments Off

on John Deere Crawler 755B – Assembly of Track Roller
Today our topic of discussion is on a John Deere 755B Crawler:
Assembly of Track Roller
1) Align dowel pin with the bushing flange hole and press bushings into the case. If dowel pins and holes want align, use procedures A and B.
a) Heat bushings case (3) to 300 degree F (149 degrees C) before installing bushings (1). This will expand bushing case, allowing alignment (1) flange with dowel pin (2) in bushing case (3).
b) Remove dowel pin (2). Turn bushing (1) 90 degrees to align oil holes in bushing with holes in bushing case. Press bushing (1) in case (3). Drill a 0.308 inch (7.8mm) diameter hole 0.25 inch (6.4mm) deep in bushing case using hole in bushing (1) flange as a guide.
2) Apply petroleum jelly to o ring and install o ring in o ring groove.
note: assembly of single and double flange roller are the same. This is a single flange shown
1 -bushing
2 – dowel pin
3 – bushing case
4 – disk (81 mm)
5 – o ring groove
If you need more information on this topic, please leave us a comment on our blog. And you can also call us at 800-361-0068 or email us at
info@hydrostatic-transmission.com