Hydraulic/Hydrostatic Services We Offer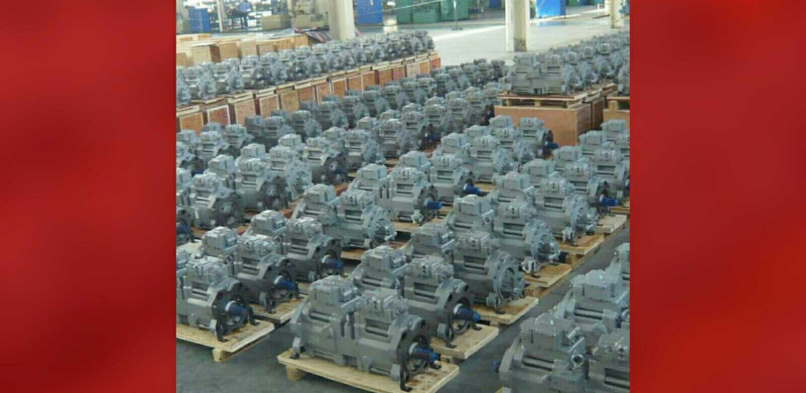 Hydraulic/Hydrostatic Services We Offer
January 4, 2022
Comments Off

on Hydraulic/Hydrostatic Services We Offer
We Will Rebuild or Exchange Your Kawasaki, Mitsubishi, Hitachi, Linde, Sundstrand, Eaton, Rexroth, Dynapower, Uchida, Shibaura, Daewoo, Komatsu, Toyota, Toshiba, Sumitomo, Cessna, Vickers, Dennison, Hydash, Volvo, Daikin, Poclain, and Yamaha Hydrostatic Drive Systems. We Also Pay "Top-Price" For Surplus Hydrostatic, Pump, Motor, and Drive Cores.
THE REBUILD PROCESS IN SHORT DETAIL

-Each unit is pressure washed, disassembled, and inspected by trained technicians.
-Each part is cleaned using a solvent and placed in a reduced – dust environment.
-All working parts are checked, measured, and calibrated to manufacturer specifications.
-All displacement valves and bypass valves are disassembled and rebuilt or replaced.
-Parts are reconditioned, machined, or replaced to meet manufacturer specifications.
-High pressure manifold rebuilt and inspected.
-Charge pump rebuilt to specification.
-New gaskets, O-rings, and seals replaced (Including new shaft seal)
-The unit is checked for leaks using a testing apparatus.
-Quality Charts are recorded and checked against specifications.
-Pressure and flow adjustments are made to specifications.
-Unit is then filled with oil to prevent condensation during shipping.
-Unit receives fresh paint job and quality seal.

WE ALSO OFFER THE FOLLOWING SERVICES (Exchange Program):

To reduce your down-time, we have a hydrostatic exchange program. We will ship you a quality tested and warranted rebuilt unit in "short-time". We also offer an installation advice service to assist you in installing and maintaining your hydrostatic drive, pump, or motor. Our technicians are trained in the installation of hydrostatic units and would like to offer their skills and knowledge to assist you in installing your unit.
We invite you to explore our hydrostatic or hydraulic parts site and learn about us and our distinctive products and services, initiatives, and our history of excellence. As one of the World's premiere providers of Sundstrand hydrostatic or hydraulic parts rebuild and Eaton hydrostatic or hydraulic pump exchange services, we offer a full range of diagnostic, quality assurance, and buyer programs. At Hydrostatic Equipment Repair Services, we constantly strive to anticipate and serve the needs our customers. In response to that need, Hydrostatic Equipment Repair Services offers a "Short-Time" hydrostatic or hydraulic pump exchange program and with that a guarantee on all rebuilt hydrostatic or hydraulic products and services. We understand that time is more valuable than money.

The Hydrostatic Repair Services website offers Affordable Sundstrand Hydrostatic or Hydraulic parts, Aftermarket Eaton Hydrostatic or Hydraulic parts, Available Dynapower Hydrostatic or Hydraulic Parts, and new Linde and Kawasaki Hydrostatic or Hydraulic parts for Hydrostatic Transmission Repair.
Hydrostatic Pump Repair
404 Air Park Rd
Tupelo, MS 38801
Phone: (662) 680-8899
Toll Free: (800) 361-0068
Email:sales@htsrepair.com
Call us for your repair on difficult to locate hydraulic or hydrostatic transmission repair.