John Deere 755B Crawler Recoil Spring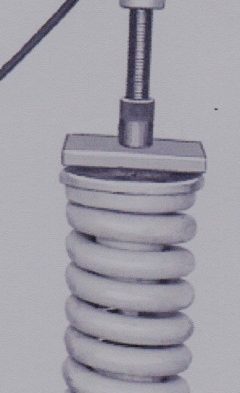 John Deere 755B Crawler Recoil Spring
December 16, 2021
Comments Off

on John Deere 755B Crawler Recoil Spring
To put this coil together, you will need to measure the length of the coil or spring before you take out the other one. Put in the recoil with moderate force that has the track adjuster housing on the press bed and making sure the spring adapter is in the middle of the press ram.
Make sure the press ram cylinders are about 1/2 inches from the extended position and the forcing screw to go down on the spring assy, but make sure it is tight. Compact spring so that the load off the spring tool and back tool out so far that less than the length of press cylinders. Then recant the press ram. You will need to do this again til all the compression is out of the spring.
Replace parts as you need them. Put together the spring adapter, recoil spring, track adjuster housing, guide (maybe), washer and screw. Put the recoil spring in the middle in a press with spring adapter under the ram and track adjuster housing on the press bed.
Push the recoil spring in til the assy can be put in the track frame. Make sure the recoil spring stays at the same length til you have assemblied in the track frame and held firmly in position with the hold down plates.
Call us for more info at 800-361-0068
sales@htsrepair.com