Blaw-knox After Market Hydraulic Parts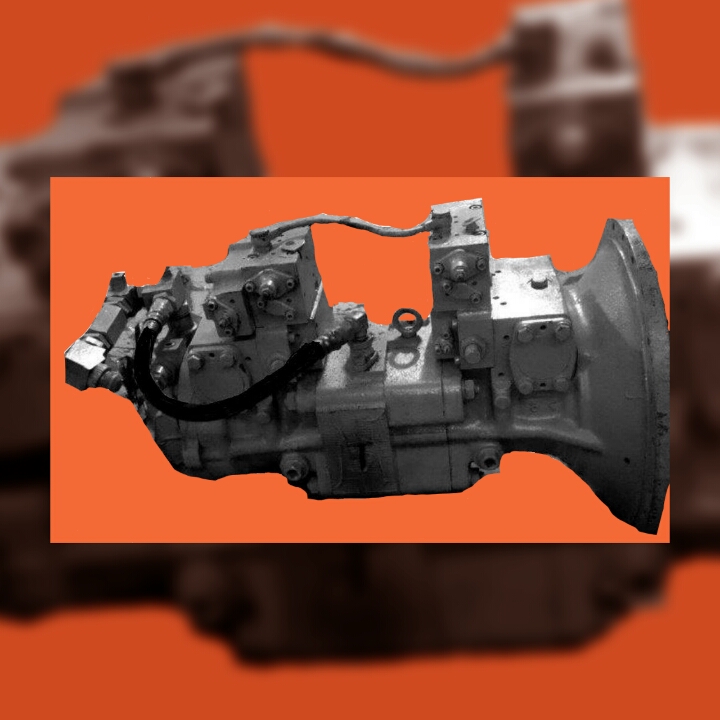 Blaw-knox After Market Hydraulic Parts
October 4, 2021
Comments Off

on Blaw-knox After Market Hydraulic Parts
After market BLAW-KNOX Hydraulic Parts is a subsidiary of Hydrostatic Transmission Service, LLC an after market BLAW-KNOX hydraulic parts needs Company located in Tupelo, Mississippi. We specialize in the remanufacturing and marketing of new, used, surplus, and remanufactured BLAW-KNOX Hydraulic rotating group parts such as BLAW-KNOX pistons, BLAW-KNOX cylinder blocks, and BLAW-KNOX valve plates used in BLAW-KNOX hydrostatic piston pump repair and BLAW-KNOX closed loop motors and BLAW-KNOX hydraulic piston and open loop pump repair and motors .Our main product lines consist of aftermarket new, and remanufactured BLAW-KNOX replacement parts for BLAW-KNOX, piston pumps and motors. We can also supply new replacement rotating group parts for construction, heavy equipment and excavator spare parts for the following machines: Hitachi, Caterpillar, Kobelco, Komatsu, Linkbelt, Komatsu, John Deere and Kawasaki. We also offer Linde, Cessna, and Rexroth parts, and BLAW-KNOX piston pumps and motor parts. After market BLAW-KNOX Hydraulic Parts sells parts to a global market and can service your part needs anywhere from South America to Europe. All of our BLAW-KNOX After market parts are manufactured to OEM specs and are of excellent quality and will interchange with most OEM products. Our BLAW-KNOX parts will usually save you 35% or more of list parts pricing.
WE OFFER:
Replacement hydraulic/hydraulics pumps and pump parts for the following agricultural tractors. Tractor CASE I.H. -David Brown-Deutz-Derot-Fendt-Fiat-Ford-Ford New Holland-Holder-Hurliman-Lamborghini-Landini-MB Trac-Loiseau-Massey Ferguson-Mercedes-Renault-Same-Steyr.
Replacement hydraulic/ hydraulics pumps for Combines/ForagersCombine-Combine/Forager Class-Massey Ferguson and Mengele combines.
Replacement hydraulic/ hydraulics pump parts for Berry-Bomford-Nicolas-McConnel-Rousseau-Sma.
Replacement hydraulic/ hydraulics pumps and parts for the following construction equipment: Alhmann-Yanmar-Atlas-Bobcat-Bomag-Brimond -Latil-Cascade-Case Poclain-Caterpillar-Dynapac-FDI Sambron-Fermec-Furukawa-Fiat Hitachi-Hanomag-Hyundai-JCB-Komatsu-Fenwick-Kramer-Kubota-Manitou-Komatsu-Matbro-Mecalac-Merlo-Nissan Chariot-O&K-Omfort Audureau- Pel Job-Sanderson Class-Schaeff-Still Saxby-Zettelmeyer
| | |
| --- | --- |
| | EQUIPMENT, MACHINES, MACHINERY OR PARTS, WE HAVE THEM OR CAN GET THEM! |
| | | | | | |
| --- | --- | --- | --- | --- | --- |
| 800-361-0068 | 404 Air Park Rd | Tupelo MS | 38801 | sales@htsrepair.com | |
Aftermarket Hydraulic Parts
Visit us at our EBay store: Hydrostatic Transmission Service, LL
Hydrostatic Pump Repair remanufactures your Sundstrand Hydrostatic pump back to OEM specifications using Sundstrand hydraulic parts, each Sundstrand –Sauer-Danfoss Hydrostatic pump is calibrated and tested, to like new performance for all Sundstrand-Danfoss-Sauer Hydraulic/ hydrostatic transmissions, pumps, Sundstrand-Sauer hydrostatic drives or Sundstrand hydrostatic equipment, these remanufactured Sundstrand-Danfoss-Sauer Hydrostatic/ Hydraulic pumps are ready to install on your Sundstrand equipment when you receive them back, each Sundstrand-Danfoss-Sauer remanufactured hydrostatic pump has a one full year warranty. If you do not see your Sundstrand Hydraulic/ hydrostatic pump or motor listed on our please contact us with your Sundstrand model number and we will give you a firm price
We also carry the following Sundstrand-Danfoss-Sauer  parts ,eaton parts, hydraulic parts, Danfoss hydraulic pumps, Danfoss hydraulic motors, hydraulic transmission, hydrostatic plates, hydraulic pistons, hydraulic shafts, hydraulic shaft seals, sundstrand hydraulic pistons, eaton pistons, sundstrand pistons, hydraulic seal kits, hydraulic bearing plates, hydraulic valve plates. For the following equipment
| | | | | |
| --- | --- | --- | --- | --- |
| Cross Country | CT | Ctr | Cummins | Cushion Cut |
| Custom | Custom Trail | Cws | Cyclone | D&E |
| D.P. | Daewoo | Ddt | Deere & Co. | Demag |
| Demolition | Denharco | Desco | Dimas | Ditch Witch |
| | | | | |
| --- | --- | --- | --- | --- |
| Hercules | Hitachi | Honda | Honey-bee | Hood |
| Hotsy-Shark | Hough | Huber | Husky | Hydro-Ax |
| Hypac | Hyster | Hyundai | ICS | Ihi Construction Machinery Ltd. |
| Impact Tech | IMT | Indeco | Indeco Hammers | Ingersoll Rand |
| International | International Harvester | Interstate | IPC (HUSKIE ) | JCB |
Klein
Kobelco
Kobelco / Kobe Steel Ltd
Koehring
Kohler
Kolberg-Pioneer
Komatsu
Komatsu-Dresser
Kramer-Allrad
Kress
Krupp
Kubota
Kubota Canada Ltd.
KUNDEL
Kwik Way
La Bounty
La Bounty,LOAD TRAIL
Land Pride
Landa
Laser Alignment
Layton
LB White
Le Mac
Lee Boy
Leroi
LeTourneau
Lexion Combine
Liebherr
Lift Rite
Lima
Link-Belt
Load King
Load Trail
Loegeringg
Loftness
Lowe
Luedtke
Lull
M&m Engineer
Macdon Industries Ltd.
Mack
Mac-lander
Madill
Madvac
Magnum Diamond
Manitex
Manitowoc
Mann
Mann Trailer
Mauldin
| | | | | |
| --- | --- | --- | --- | --- |
| Soff-Cut | Southwest | Spectra Precision | Stanley | Star |
| Starlite | Stedman | Stihl | Stone | Stow |
| Sullair | Sullivan | Superior | SUPERIOR BROOM | Sve Sales |
| Sweeprite | Sweeprite,Sweepex | Sweepster | Takeuchi | Talet |