HPV Series Hydraulic Axial Piston Variable Displacement Pump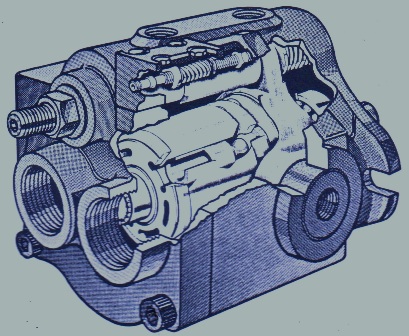 HPV Series Hydraulic Axial Piston Variable Displacement Pump
August 20, 2021
Comments Off

on HPV Series Hydraulic Axial Piston Variable Displacement Pump
This pump is very durable in it's makeup. It has a small size to fit in tight places in a tractor or excavator. Doesn't make alot of noise when it is doing its job. You can rebuild this pump very easily. Has great horsepower control for when you have high and low pressures and the same on the flow rates.
Has a load sensing control that helps with flow going thru an orifice and pressure that can go up and down in loads putting out less heat. It has five displacements to choose from. It has different flange mounting and they can be put on different pumps beside the one you have. You can adjust the amount of system flow so it doesn't overload it.
It has a pressure compensator that will keep it at its set level of pressure. It save on horsepower and alot of wear and tear on the unit. These units are just great at what they do and will give you alot of years worth of work out of them.
If you need a unit repaired or maybe a new one, call us at 800-361-0068
sales@htsrepair.com