Hydraulic Seals For Different Types of Applications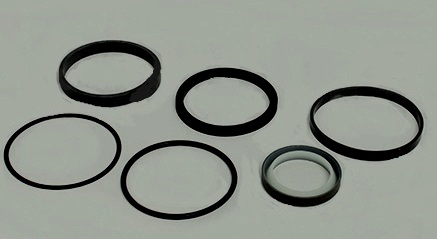 Hydraulic Seals For Different Types of Applications
August 17, 2020
Comments Off

on Hydraulic Seals For Different Types of Applications
There are different kinds of seals for different applications for all kinds of jobs. The list of seals are endless.
By the diagram below you can see what each looks like from a profile picture. You will need to know what kind of seal you need so that it seats in the grooves properly to prevent leaks and to form a tight seal.
Like Polypak seals are good for high pressure jobs.
Vee packing seal are good for stacking.
Rod wipers are used as secondary seals to hold in the slightest of leaks.
Wear bands are like a bearing that helps to stop metal to metal touching in a piston or rod function.
T seals and piston seals were made to replace orings in long stroke hydraulic functions.
Piston cups are made to operate on low pressure applications on air, water and hydraulic fluid.
These are just some examples of the types of seals we can answer questions about for any given job that uses seals in an hydraulic setting.
Call us at 800-361-0068
sales@hydrostatic-transmisison.com