Stage Cylinders – Available in Different Mounting Styles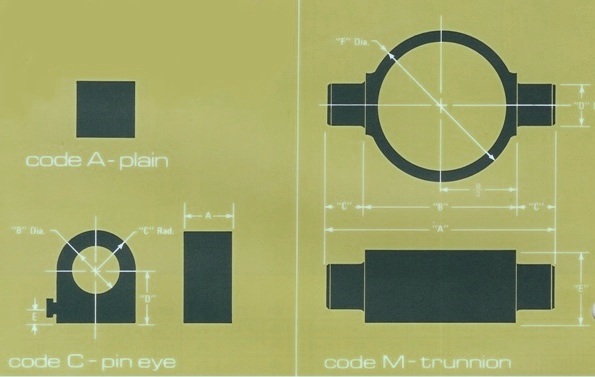 Stage Cylinders – Available in Different Mounting Styles
December 3, 2019
Comments Off

on Stage Cylinders – Available in Different Mounting Styles
These are single acting with single and multiple stage cylinders with various mounting styles. You have standard, pin-eye and trunnion. Pin-eye mountings come either or both on the rod or base end, they are Code C. The pin – eye mounting is made by the plunger of the cylinder at 2000 PSI. If the heaviest load outweighs the plunger load, then use the pin – eye mounting style on multiple stage cylinders.
The trunnion mountings will need dimensions in order to use this mounting, it is known as Code M. And lastly you have Code A which is the standard or plain end. These mountings are made for the load by the biggest sleeve of the cylinder at 2000 PSI.
Below are some charts that will help further explain the sizes of the plunger and cylinder versus the loads.
You can get special mountings, but you will need to have dimensions available especially dealing with Code M. Those will need taken in and let our dealer help you with that order.
Tupelo Hydraulic Sales and Service offers all makes and models of cylinders.
For further help at Hydrostatic Transmission Service
Call us at 800-361-0068
sales@hydrostatic-transmission.com