Denison Goldcup Series M6H/M7H Model C/A Piston Pump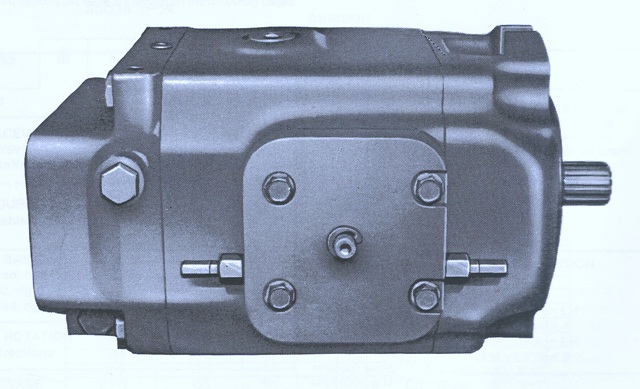 Denison Goldcup Series M6H/M7H Model C/A Piston Pump
July 28, 2017
Comments Off

on Denison Goldcup Series M6H/M7H Model C/A Piston Pump
Denison Goldcup Series M6H/M7H Model C/A Piston Pump
The rocker cam is put on there for to control the motor displacement it provides to a small package size to help with eliminating wear and control speed response. The control vane actuator gets rid of linkage and backlash inherent in the usual stroking cylinder models.
Cylinder control is the typical control for the pumps and they have adjustable high and low displacement stops. And you can get other controls on there. This unit is bi directional.
The chart below will the specs of the unit.
IF you need further help with this unit, please let us know
800-361-0068
sales@hydrostatic-transmission.com