Specialized Bearings – Thrust Bearing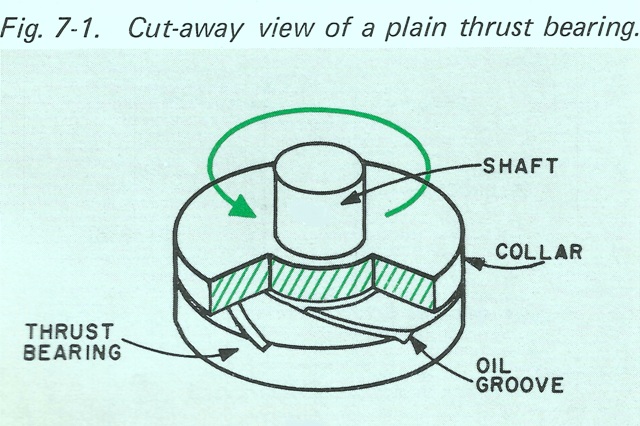 Specialized Bearings – Thrust Bearing
June 29, 2017
Comments Off

on Specialized Bearings – Thrust Bearing
Specialized Bearings – Thrust Bearing
These bearings are made to handle oversized loads or combo radial or axial loads. The thrust bearings usually carry the straight axial loads. There is no limit as to what these bearings can handle.
This diagram shows a cutaway view of a thrust bearing. Has three parts.
The shaft is the first part it has a collar or runner, the second part is attached. The third part is the thrust bearing surface. The shaft and collar turn, it is held up by the lubricant film. It is quite common that these bearings get put in water.
If you need more info on these bearings, give us a call
800-361-0068
sales@hydrostatic-transmission.com