Sundstrand Sauer Danfoss Series 20 – Neutral Start Switch Replacement Part 1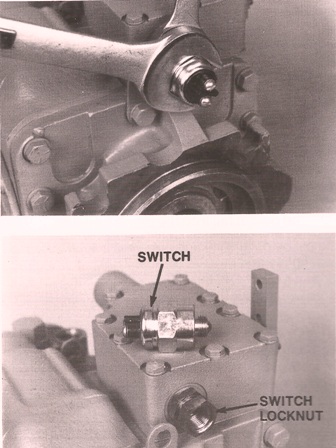 Sundstrand Sauer Danfoss Series 20 – Neutral Start Switch Replacement Part 1
August 1, 2016
Comments Off

on Sundstrand Sauer Danfoss Series 20 – Neutral Start Switch Replacement Part 1
At our Hydrostatic Pump Repair Site, we offer many types of Hydrostatic Transmission Repair and information relating to Hydrostatic Parts
Today we will discuss:
Sundstrand Sauer Danfoss Series 20 – Neutral Start Switch Replacement Part 1
Removal and Installation
When you need to replace the neutral start switch you will need to by the control on the machine giving a space of 38 in. is needed for switch removal.
If you disturb any of the components, the prime mover may start in other positions other than neutral.
Holding the switch down with a wrench and loosen the locknut. Try not to let the switch turn while loosening the locknut. Turning the switch could change other switch adjustments.
After you loosen the locknut, take out the switch by turning the switch CCW.
Put in the new switch by turning the switch CW til it it finger tight.
Leave the locknut loose.
There will another segment on this topic.
But if you have questions, we will be glad to help.
Call 80-361-0068
email: sales@hydrostatic-transmission.com