Sundstrand Sauer Danfoss Series 20 – Motor Pressure Compensator Control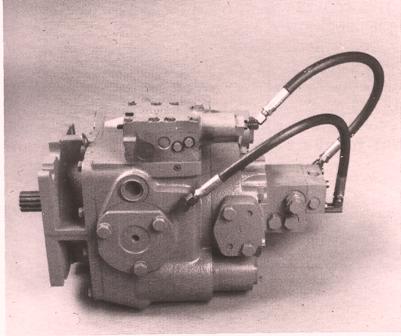 Sundstrand Sauer Danfoss Series 20 – Motor Pressure Compensator Control
July 7, 2016
Comments Off

on Sundstrand Sauer Danfoss Series 20 – Motor Pressure Compensator Control
At our Hydrostatic Pump Repair Site, we offer many types of Hydrostatic Transmission Repair and information relating to Hydrostatic Parts
Today we will discuss:
Sundstrand Sauer Danfoss Series 20 – Motor Pressure Compensator Control
Variable displacement motors have a motor pressure compensator control. The control is made to make sure the displacement of the motor at a min. under light load conditions help maintain output RPM's at a maximum control. If a heavy load is brought about on the motor, the control shifts the swashplate to maximum displacement. This will decrease the motor speed but increase the torque to give a greater load volume. The shift in the position of the swashplate is made to automatically at a pre determined shift pressure.
Let us know if you need further assistance with this subject matter.
Call us at 800-361-0068
email: sales@hydrostatic-transmission.com