Standard Bearings vs Precision Bearings Chart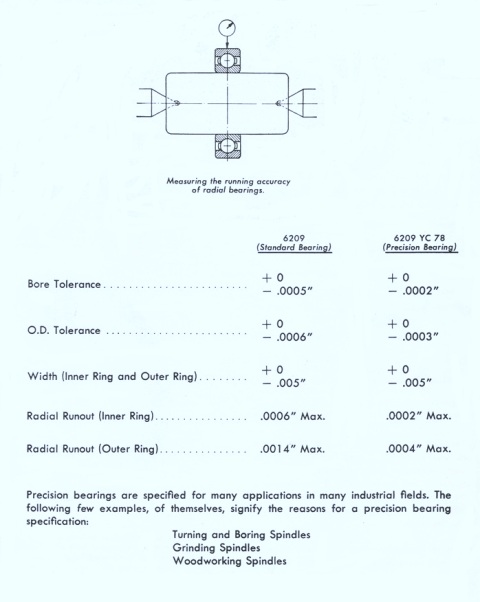 Standard Bearings vs Precision Bearings Chart
June 16, 2016
Comments Off

on Standard Bearings vs Precision Bearings Chart
At our Hydrostatic Pump Repair Site, we offer many types of Hydrostatic Transmission Repair and information relating to Hydrostatic Parts
Today we will discuss:
Standard Bearings vs Precision Bearings Chart
After seeing the dimensional tolerances of standard bearings, you can see the differences between the precision bearings on their tolerances.
Precision bearings tolerances are smaller to about one half of the tolerances of standard bearings.
But some of the standard bearings are within the same tolerances of a precision bearing tolerance.
The chart shows the differences between the two.
If you need further help with this, we will be glad to answer any questions.
Call 800-361-0068
sales@hydrostatic-transmission.com