Troubleshooting Overheated Bearings Part 2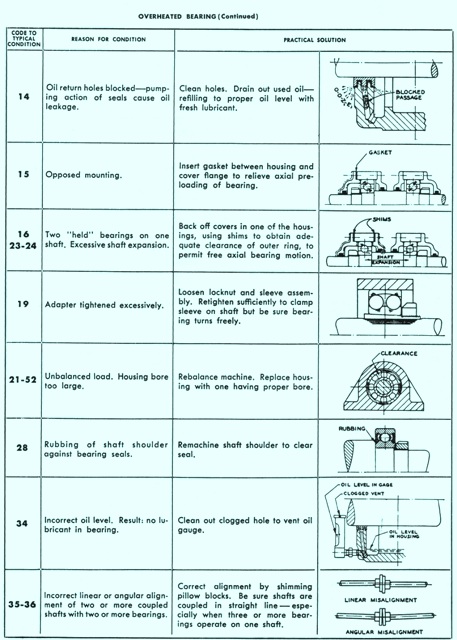 Troubleshooting Overheated Bearings Part 2
April 5, 2016
Comments Off

on Troubleshooting Overheated Bearings Part 2
At our Hydrostatic Pump Repair Site, we offer many types of Hydrostatic Transmission Repair and information relating to Hydrostatic Parts
Today we will discuss:
Troubleshooting Overheated Bearings Part 2
Here is more discussion on overheated bearings. This chart shows more ways to fix what the problem is.
If you need more info on this topic, leave a comment.
or call us at 800-361-0068
email: sales@hydrostatic-transmission.com