We Service John Deere Hydraulic Pumps and Motors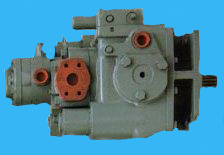 We Service John Deere Hydraulic Pumps and Motors
December 23, 2015
Comments Off

on We Service John Deere Hydraulic Pumps and Motors
John Deere Hydraulic – Hydrostatic Pumps, Motors, Transmissions, Drives, Components, Equipment, Units or Parts
Hydrostatic Transmission Service offer repair and sales of Hydraulic / Hydrostatic pumps, motors, transmissions, drives, components, equipment and parts used
on the following John Deere Equipment
John Deere Tracked Feller Bunchers
· 703G
· 753G
· 759G
· 853J
· 903J
· 953J
John Deere Wheeled Feller Bunchers
· 643J
· 843J
John Deere Cable Skidders
· 540G-III
· 640G-III
John Deere Grapple Skidders
· 548G-III
· 648G-III
· 748G-III
· 848G
John Deere Forestry Swing Machines
· 2054
· 2554
· 3554
John Deere Tracked Harvesters
· 703G
· 753G
· 759G
John Deere Wheeled Harvesters
· 770D
· 1070D
· 1270D
· 1470D
· 1490D
John Deere Forwarders
· 810D
· 1010D
· 1110D
· 1410D
· 1710D
250D
350D
300D
400D
250D
350D
300D
400D
John Deere Back Hoes
n 210C
n 300B
n 300D
n 310
n 310A
n 310B
n 310C
n 310D
n 310E
n 310SE
n 315C
n 315D
n 315SE
n 401C
n 410
n 410B
n 410C
n 410D
n 410E
n 415B
n 500C
n 510
n 510B
n 510C
n 510D
n 610B
n 610C
n 710B
n 710C
n 710D
John Deere Crawler Dozers
n 350B
n 350C
n 350D
n 400G
n 450
n 450C
n 450D
n 450G/550G/650G
n 450H
n 550
n 550A
n 550B
n 550H
n 650H
n 700H
n 750
n 750B
n 750B LT
n 750C-II
n 850
n 850B
n 850B LT
n 850C
n 850C-II
John Deere Crawler Loaders
n 350
n 350B
n 350C
n 355D
n 450B
n 450C
n 450E
n 455D
n 455E
n 455G
n 555
n 555A
n 555G
n 655
n 655B
n 655C
n 755
n 755B
n 755C
n 855
Compact excavators
27ZTS
35ZTS
35C ZTS
50
50ZTS
50C ZTS
Production excavators
450LC
550LC
D-Loaders
E-Loaders
G-Loader
244E
344G/444G
444D
344E
544G/624G/644G
544D
544E
644D
644E
H-Loaders
244H
304H
444H
544H
624H
624H Waste Handler
644H
744H
n 240 Series II
n 250 Series II
n 260 Series II
n 270 Series II
n 280 Series II
John Deere Motor Graders
n 570B
n 670B
n 670C Series II
n 670CH Series II
n 672CH Series II
n 770B
n 770BH
n 770C
n 770CH
n 772B
n 772BH
n 772CH
n 482D
n 485E
n 486E
n 488E
John Deere Excavators
70
70D
80
110
120
160LC
190E
200LC
200LC Long Front
230LC/270LC
290D
330LC/370
490
490D
490E
495D
590D
595
595D
690C
690D
690E
750
790
790D
790E LC/892E LC
792
792D/792D LC
890
890A
892D LC
892E
990
992D LC
992E
992E LC
Visit us at our
EBay store: Hydrostatic Transmission Service
And Check Out Our Great Deals.
Hydrostatic Transmission Service, LLC offers hydraulic pump, hydraulic motor, hydraulic valve repair, Gear pump repair, piston pump repair, vain pump repair, and all pump repair
For the following Equipment
Nachi, Sundstrand, Eaton, Vickers, Racine, Commercial, Cessna ,Poclain, Hitachi, Kawasaki, Dynapower, Oil-Gear,Shibaura ,Volvo, Denison, komatsu, Hydash ,Rexroth ,Uchida, Breuninghaus Yamaha, Barnes ,Mitisibushi, Sumitimino,
When you need All Hydraulic Pump Repair, call us first!
If We can not help you we will put you in touch with someone who can.
All Pump Repair
Hydraulic pump, Hydraulic motor, Hydraulic valve, piston pump Repair Center.
We offer hydraulic pump repair hydrostatic drive repair hydraulic transmission repair hydraulic motor repair hydraulic equipment repair for the following
Sundstrand, Eaton, Rexroth, Kawasaki, and others.
CALL US FOR YOUR REPAIR ON DIFFICULT TO LOCATE HYDRAULIC TRANSMISSION REPAIR.
MITSUBISHI, KAWASAKI, DAEWOO ,DYNAPOWER, LINDE, REXROTH, UCHIDA, YAMAHA, HITACHI, KOMATSU, LIEBHERR, POCLAIN, VOLVO, VICKERS, CESSNA, HYDROMATIK AND SUNDSTRAND AND EATON CLOSED LOOP AND OPEN LOOP HYDRAULIC DRIVE PUMPS AND MOTORS.
(800) 361-0068