Rexroth Hydraulic Motor AA2FM Series 61
Rexroth Hydraulic Motor AA2FM Series 61
April 1, 2022
Comments Off

on Rexroth Hydraulic Motor AA2FM Series 61
This is a fixed displacement motor. The size of the frame is 10-180. It has a PSI of 5000.
The parts list below is to help with ordering parts and to know the displacement of the motor.
If you need to order parts go by the X in the column of the model number you want. Also you can take your unit to a hydraulic supplier and they can help with ordering parts or repairing your unit. Which is what we can do for you. We repair all models of Rexroth's.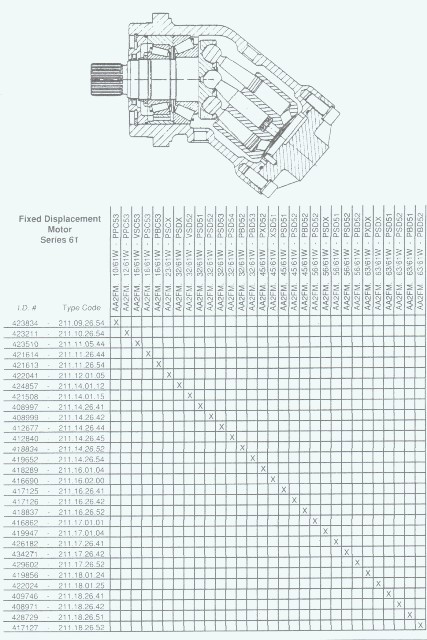 So give us a call if you need help with your Rexroth Pump or Motor.
800-361-0068
sales@htsrepair.com