Hydraulic Oil Pump/Motor P31/ P51/ P76 Code Selection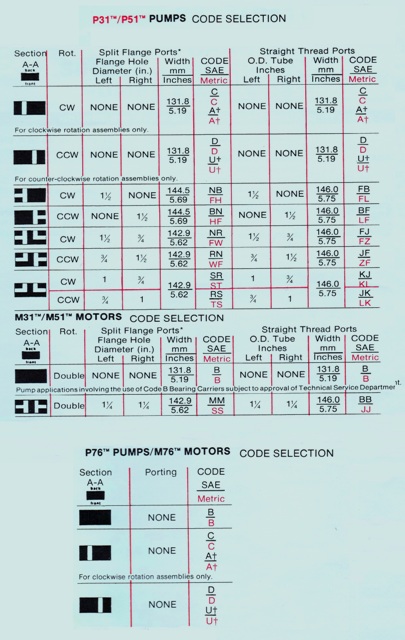 Hydraulic Oil Pump/Motor P31/ P51/ P76 Code Selection
March 25, 2019
Comments Off

on Hydraulic Oil Pump/Motor P31/ P51/ P76 Code Selection
Hydraulic Oil Pump/Motor P31/ P51/ P76 Code Selection
The chart gives you codes for assembly and configuration of the most readily available models. It gives codes for all the models.
If you have more than one pump use A,C,D or U codes.
If you have more than one motor use B code.
If you need help with knowing your units flange, ports, shafts and so much more.
We help with getting new parts or repair old ones.
Whatever you need, we are here to serve you.
Call for quotes or questions at 800-361-0068
sales@hydrostatic-transmission.com