Linde Aftermarket Hydraulic Excavator Repair for Pumps/Motors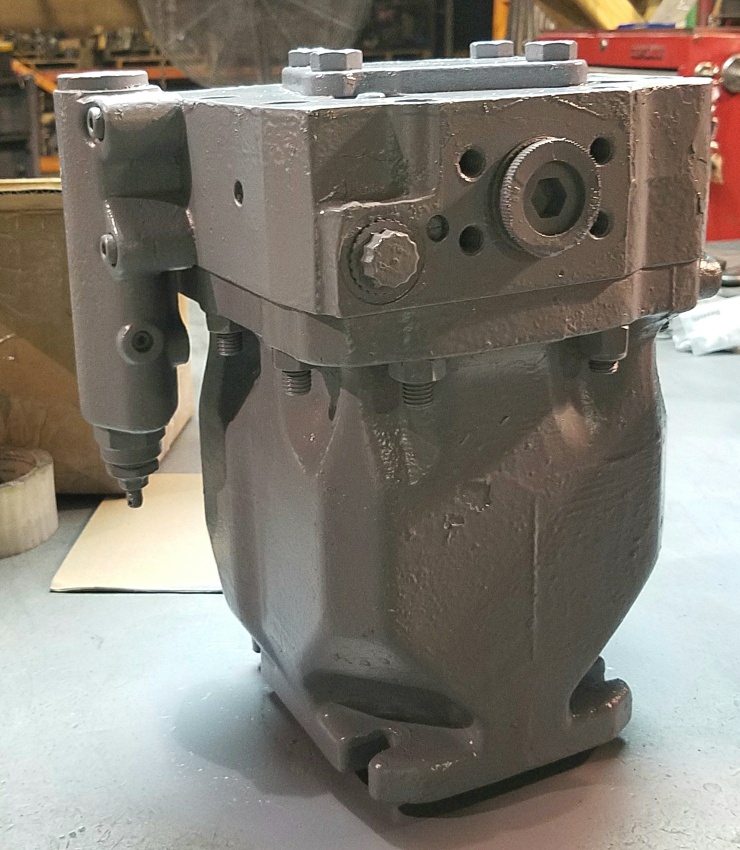 Linde Aftermarket Hydraulic Excavator Repair for Pumps/Motors
February 28, 2019
Comments Off

on Linde Aftermarket Hydraulic Excavator Repair for Pumps/Motors
Linde parts, Hydrostatic parts, Linde pump parts, repair parts
Hydrostatic Transmission Service, LLC offers Linde Hydrostatic/ Hydraulic parts used to repair Linde Hydrostatic/ Hydraulic pumps, motors, transmissions, drives, or equipment.
Hydrostatic Transmission Service, LLC offers , remanufactured Linde Parts for most applications. We carry Linde parts for Linde pumps and Linde Transmissions , For all of your HPV 100,130 series Linde Pump or motor parts needs we carry a full line of remanufactured piston parts and resleaved cylinder block parts. If you need internal Linde Hydrostatic/ hydraulic pump or motor parts such as Linde ball guides
Or Linde retainer rings and swash plates or shaft seal parts we have them also. Let us be your one click supplier for any of your Linde Parts needs. If we do not have your parts need in stock we can supply your Linde parts requirement through our broad parts network. We also offer full service repair on all Linde Hydrostatic/ Hydraulic pumps, motors, transmissions, drives and we offer exchange transmissions on most Linde Hydrostatic equipment.
Linde parts-Hydrostatic parts– Linde pump parts- repair parts
Visit us at our
EBay store: Hydrostatic Transmission Service
And Check Out Our Great Deals.
Hydrostatic Transmission Service, LLC offers hydraulic pump, hydraulic motor, hydraulic valve repair, Gear pump repair, piston pump repair, vane pump repair, and all pump repair
For the following Equipment
Nachi, Sundstrand, Eaton, Vickers, Racine, Commercial, Cessna ,Poclain, Hitachi, Kawasaki, Dynapower, Oil-Gear,Shibaura ,Volvo, Denison, komatsu, Hydash ,Rexroth ,Uchida, Breuninghaus Yamaha, Barnes ,Mitisibushi, Sumitimino,
When you need All Hydraulic Pump Repair, call us first!
If We can not help you we will put you in touch with someone who can.
All Pump Repair
Hydraulic pump, Hydraulic motor, Hydraulic valve, piston pump Repair Center.
We offer hydraulic pump repair hydrostatic drive repair hydraulic transmission repair hydraulic motor repair hydraulic equipment repair for the following
Sundstrand, Eaton, Rexroth, Kawasaki, and others.
CALL US FOR YOUR REPAIR ON DIFFICULT TO LOCATE VICKERS HYDRAULIC TRANSMISSION REPAIR.
MITSUBISHI, KAWASAKI, DAEWOO ,DYNAPOWER, LINDE, REXROTH, UCHIDA, YAMAHA, HITACHI, KOMATSU, LIEBHERR, POCLAIN, VOLVO, VICKERS, CESSNA, HYDROMATIK AND SUNDSTRAND AND EATON CLOSED LOOP AND OPEN LOOP HYDRAULIC DRIVE PUMPS AND MOTORS.
(800) 361-0068
sales@hydrostatic-transmission.com