John Deere 755B Crawler – Steps to Welding Track Frame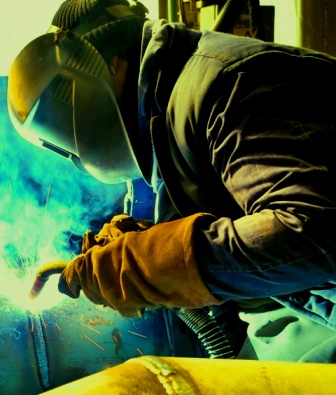 John Deere 755B Crawler – Steps to Welding Track Frame
November 28, 2018
Comments Off

on John Deere 755B Crawler – Steps to Welding Track Frame
At our Hydrostatic Pump Repair Site, we offer many types of Hydrostatic Transmission Repair and information relating to Hydrostatic Parts
Today we will discuss:
John Deere 755B Crawler Track Frame Welding Procedures
Before doing any welding, always remember to turn off the battery switch or battery ground strap before welding or you could damage the electrical system.
Recoil springs are a concern if it causes a stress concentration ending in a weal spot. Even a small nick can cause a weak spot, which ends in spring damage.
If you are welding near a spring be careful not to strike an arc near the spring, this could result a crater on the surface. Always cover the springs, when welding to protect from the splatter.
Also remove the dirt, oil and paint around the weld.
Use 5/32″ diameter low hydrogen AWS-ASTM E7018 covered electrode.
Use AC or DC reversed polarity welding current (electrode positive)
Amperage range is 100-118 amps
Flux covering on low hydrogen electrodes takes on moisture which can hinder the welding process. Make sure electrodes are dry. If they do have moisture on them, they may require baking before using them.
If you need help with this topic, please write us a comment,
or call 800-361-0068
sales@hydrostatic-transmission.com