Hydraulic Regenerative Circuit – Cylinder Retracting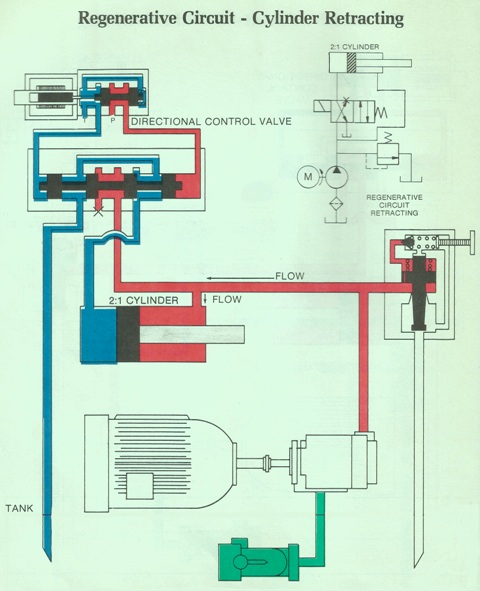 Hydraulic Regenerative Circuit – Cylinder Retracting
May 4, 2016
Comments Off

on Hydraulic Regenerative Circuit – Cylinder Retracting
At our Hydrostatic Pump Repair Site, we offer many types of Hydrostatic Transmission Repair and information relating to Hydrostatic Parts
Today we will discuss:
Hydraulic Regenerative Circuit – Cylinder Retracting
In order to retract the cylinder rod, the directional valve is shifted. The cap end of the cylinder is drained to tank. All the pump flow and pressure is guided to the rod end side. And while the pump is filling the with the same amount as at the cap end side, the rod retracts at the same speed.
This is just another look at the regenerative circuit. If you have questions or like to leave a comment, we would be glad to hear from you.
You can also call 800-361-0068
email: sales@hydrostatic-transmission.com