C101/102 Hydraulic Pump for Heavy Duty Trucks
C101/102 Hydraulic Pump for Heavy Duty Trucks
February 23, 2021
Comments Off

on C101/102 Hydraulic Pump for Heavy Duty Trucks
These pump are widely used on dump trucks, tractor trailers and heavy duty trucks. They have a one piece drive shaft and gears made of steel, which are help up by roller bearings. It also has pressure balanced thrust plates that give a seal for constant efficiency and hold up to the pumps reliability.
There is an internal relief valve that guards the pump and cylinder circuit. The three position valve is in the upright position, the relief valve operates as a system relief to guard against overloading. When it is in the hold position, it moves as a port relief keeping the cylinder from shock loads while it is roading.
While it is in a three line hookup, oil that goes over the relief valve is releasing it into the tank. This action gives constant and intermittent application. If there is a two line hookup it is uses intermittent application only.
These pump have PSI ratings of 2500 and have 9.5 GPM to 62 GPM models. If you have twin drives shafts you have the capability of going in either direction. You can use the valve spools with a lever or cable or even an air shift. The relief valves come from the factory at 2000 PSI.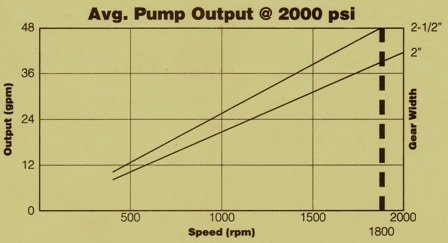 If we can assist you further with information or help in repairs or ordering of parts. Call us at 800-361-0068
Email: sales@hydrostatic-transmission.com