Designs of a Diaphragm Seal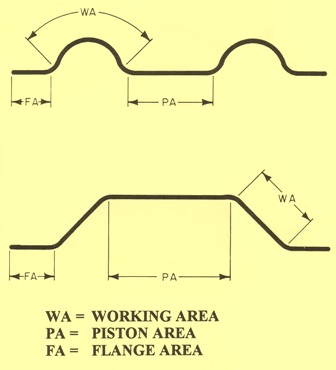 Designs of a Diaphragm Seal
November 18, 2020
Comments Off

on Designs of a Diaphragm Seal
These flexible membranes that seal and isolate an enclosure. The flexible nature of this seal allows pressure effects to cross the barrier but not the material being contained.
Common uses for diaphragm seals are to protect pressure sensors from the fluid whose pressure is being measured.
There are some usual designs and they are flat, dish shaped, deep dish and convoluted. When it is convoluted the center part or the piston section can be shaped so that it is on the same plane as the flange or shaped in the position above or below it. The sealing area is the outer basic area or flange area that is fastened down into the housing
The working area is between the pistons and the ID of the housing. This area does most of the work and when there is a breakdown it occurs here also. The piston area is the center section where a piston plate is usually always used. The piston plate needs to be a cup or a washer that is turned up so the sidewalls can hold up the sidewall of the convoluted area. On a flat diaphragm you don't need a cup, but you do need some type of an area that extends in all directions on the flat plate. If you have a punch plate the burr needs to be away from the diaphragm so it want cut thru.
Let us know if you need more info on these types of seals.
800-361-0068
sales@hydrostatic-transmission.com