Series C101/C102 Hydraulic Pump & Motors for Dump Trucks and Trailers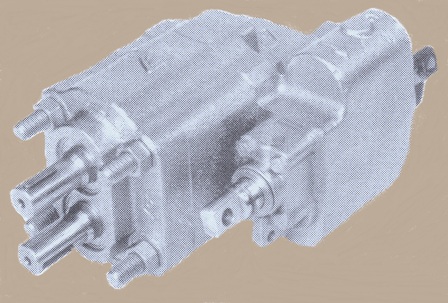 These pumps are built on a P30 and P50 frames. They have one piece drive shaft and gears that are held up by roller bearings. It has pressure balance thrust plates give a seal that has stable sealing thru out the pump.
The relief valve gives the pump and the cylinder circuit much needed protection. When the three position valve is in the upward position and when it is in the position it gives relief by not letting it overload itself. The hold position it gives port relief aid to the cylinder from the shock load while the truck is riding on the road. Oil that goes over the relief valve that goes to the tank is done by being in the three line hookup. You will get a stable and continuous operation or intermittent. A 2 line hookup only gives you intermittent.
If you need to know more about these pumps, give us a call at 800-361-0068
sales@hydrostatic-transmission.com