John Deere 755B Transmission Control Valve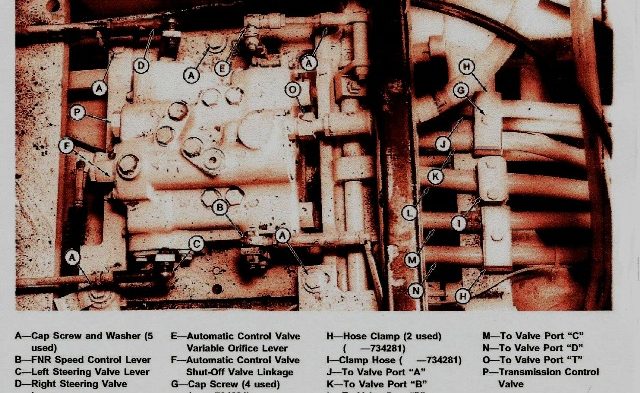 John Deere 755B Transmission Control Valve
June 8, 2017
Comments Off

on John Deere 755B Transmission Control Valve
John Deere 755B Transmission Control Valve
The 755B and 655B are very close in the way the control valve works.
You will need to drain the reservoir or hook up a vacuum pump to hold oil in there. Then disconnect the linkage (B-F). Take out the cap screws and washers (A). Slide control valve toward the front of the unit.
Take out the lines (J-O). Shut off all openings using caps and plugs. Take the valve out of the unit. Put the valve on the unit. Then connect lines (J-O). Make sure the cap screws are good and tight (G). Put the cap screws and washers back on (A). Put the link back on (B-F). Lastly check all the linkage adjustments and you should be good to go.
IF you need help with this, please give us a call
800-361-0068
sales@hydrostatic-transmission.com